Girls Softball?
---
---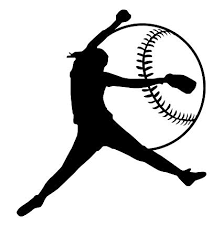 ---
Girls Softball?
Wilmot Softball Parents,
For many years in Wilmot we have offered co-ed play at the age of U8 and under in our Tyke programs all the way down to blastball last season. The challenge has always been with not having enough girls interested in each group in order to create more than one girl's team at each level so we often cannot build a program until after the girls turn 9 and then we start to see girls commit when we have an all girls team.
In 2018 we had had record numbers at the younger ages in our Blastball (44) and T-ball (31) and programs. So, this season we would like to try and run a girl's only program at these age groups. In order to do that we would like to get up to 4 teams but could make something work if we ended up with 3. What that means is We need roughly 30 players in Blastball, 32 players in each T-ball and Coach Pitch and in Tyke we would need 44.
So please pass the word around, tell your friends, your daughter's friends and have them sign up online and let's see if we can build a girl's program which is equal to that of the boys program in numbers.
If we cannot get to at least 3 teams at each level, we will be happy to refund any players wishing to be refunded.
Of course, if you do not want to be on an all girls team please just let us know and we will accommodate your request. We will decide by March 4th regarding our position on numbers and teams.
We hope to see you and your daughters on the field in mid-May.
Thanks